Up for sale I have a Very rare Belgian Navy Contract Mauser. Rifle is matching numbers and in excellent condition. Caliber is 30-06. Proper proof and arsenal markings. Has Crown over "B" crest and 1952 date. No cleaning rod, sling is included but not original.
More pix on request.
More info available
here
subset "G"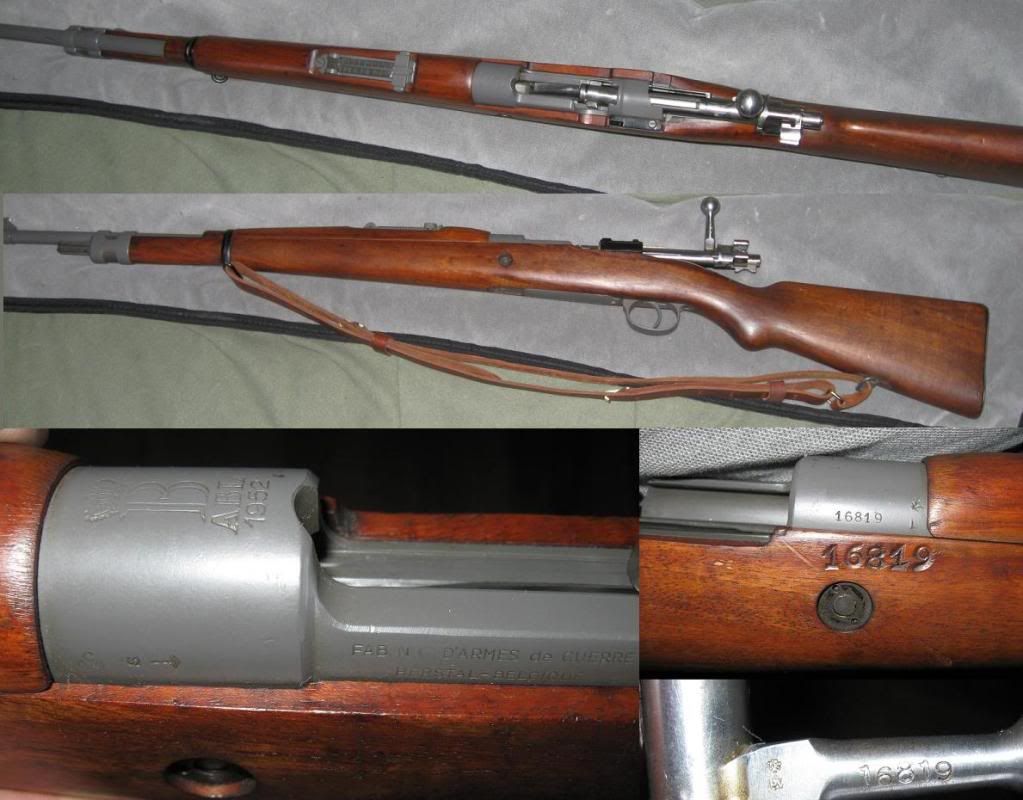 Trade for ACOG, AR, AK, PSL or Parts Kits/Gun parts of equal value.
Sell for $850 Shipped to FFLTraded Thanx again sewvacman