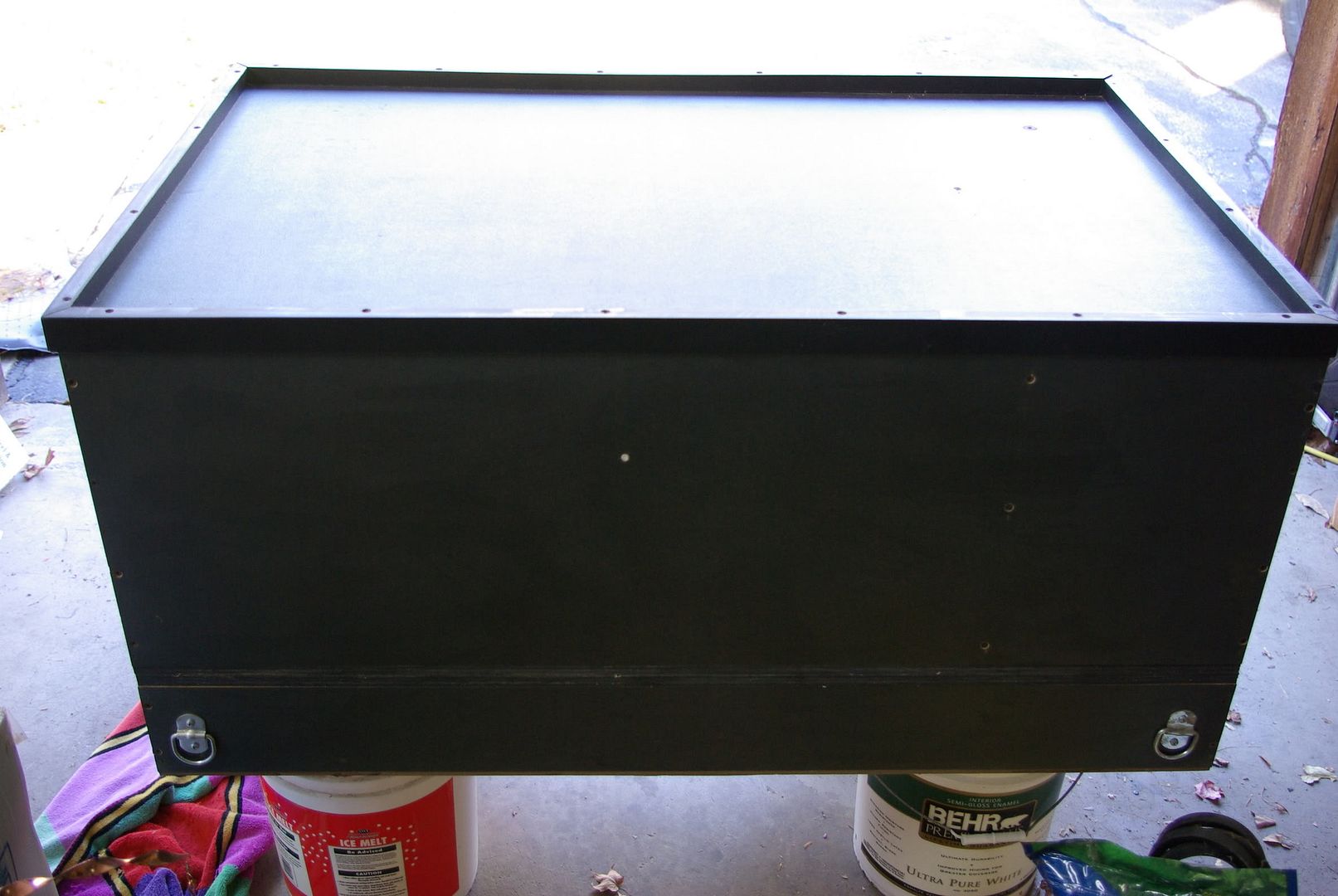 Picked this up at a estate liquidation. The executor told me it was a Truck Vault Chief that the deceased had bought as a factory second.
The reason is was a second was the upper border's miter joins were off, which they are. Other than that it was perfect. There now is a scuff on the passenger side where it was slid in and out of the vehicle and the fasteners show a patina of rust, it has always been stored indoors or in the truck, but they rusted.
Ran with it in the back of my Excursion and worked well. I did break one of the locks, not certain how or when. I opened the rear door of the truck up and the guts to the lock fell out. Local locksmith quoted me $45 to install a new lock and key match it to the others.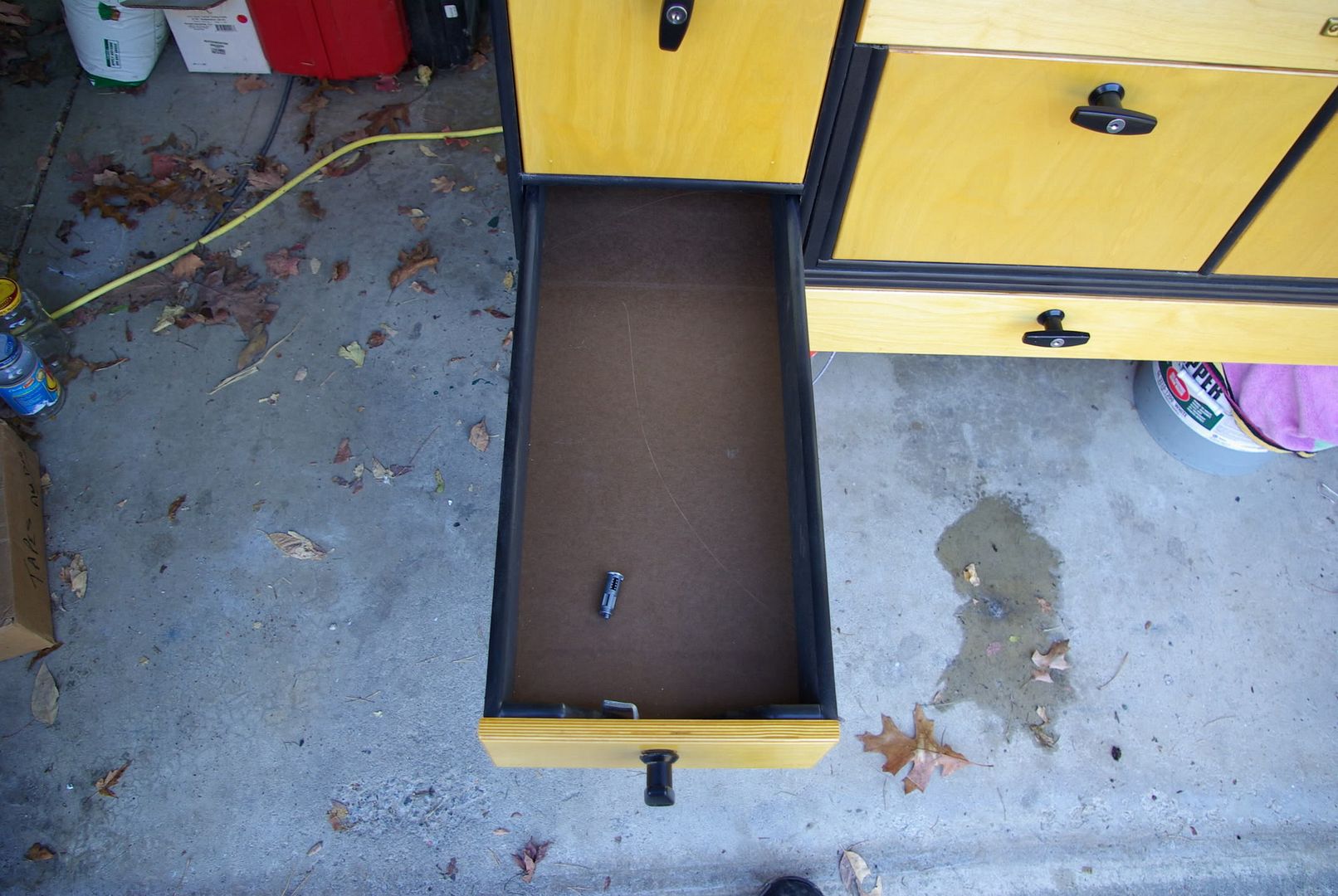 Asking $1,000, but will entertain offers. I can ship it anywhere in the CONUS via FED-EX Freight. There will be a $50 pallet fee, (that is what they will charge me at work to get a pallet and have the shipping dept process the shipment).
I will meet and deliver within 75 miles of 44408. You will want to bring a big friend or two as this thing is damned heavy (350#).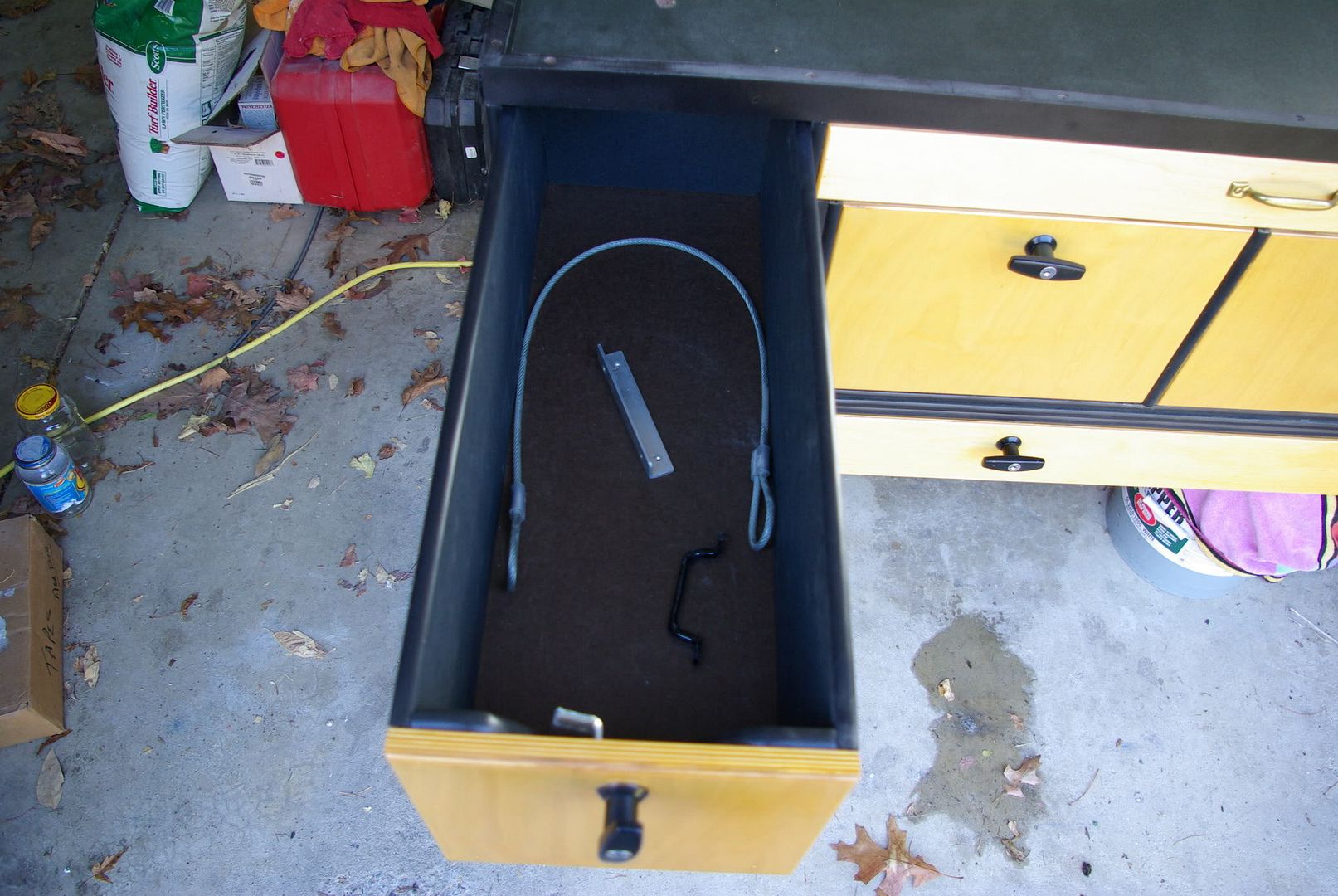 Cabinet dimensions:
48"W x 30.25"L (front to rear of vehicle) x 23" tall.
The upper border is 48 9/16" W and 30 7/16" L
Fits behind an Excursion's third row, if you remove the spare.
Listed to fit Tahoe and related GM chassis behind second row.
Listed to fit Expedition/Navigator behind second row seats.
Measure to confirm.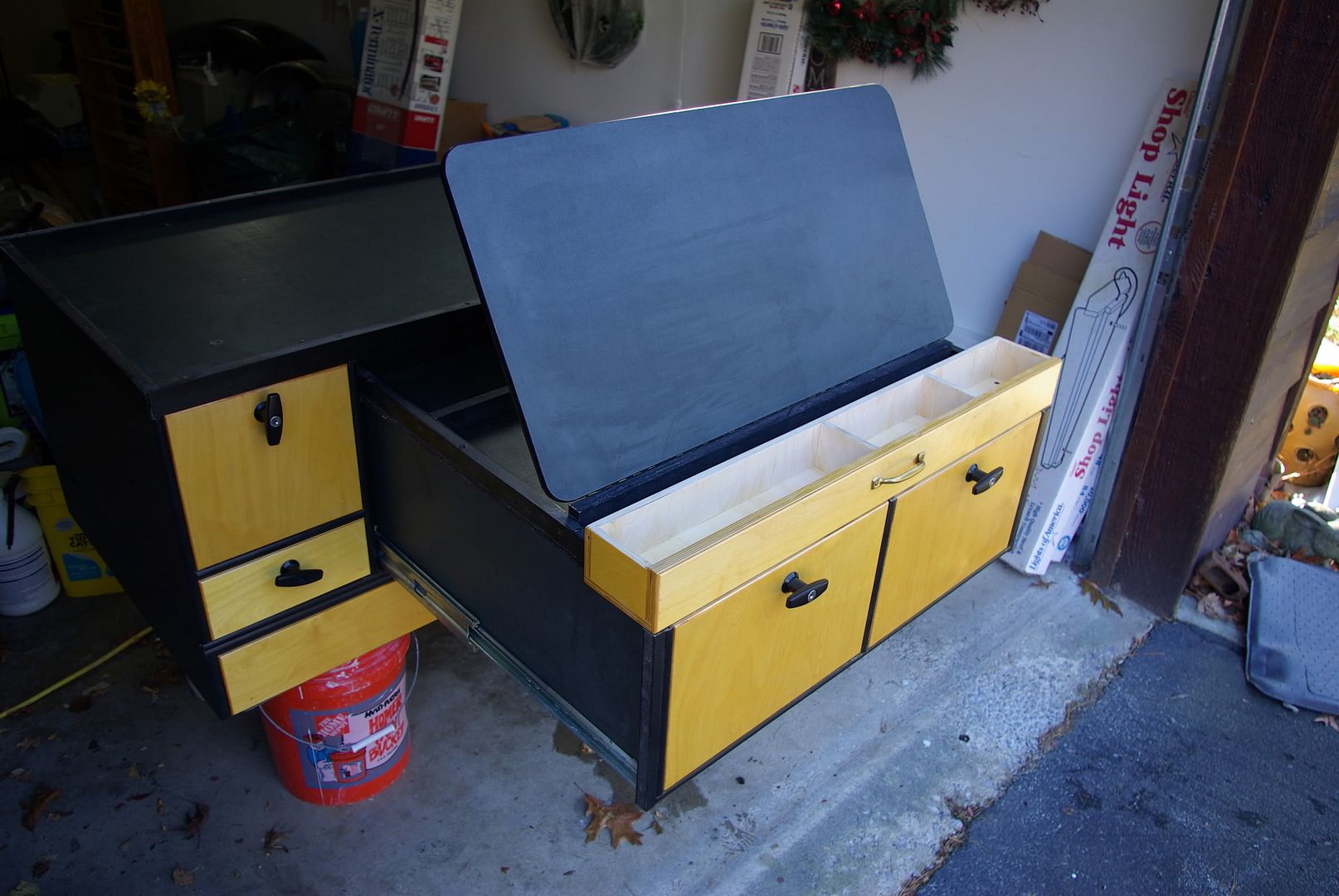 ...and yeah, my garage is a freakin mess. Why you think I am selling this thing?