Picatinny rail install
I wanted to put a 2" section of picatinny rail on the forearm to provide a place for a active/passive laser or light attachment.
You can find various length of picatinny rail at different cost. Keeping my budget in mind of $300 I went with a UTG rail section. It was $17 for two 4" sections. I had to trim one of the sections to 2" and level out the base.
Step 1: Cut rail to desired size, level the base by sanding if necessary.
No rail, just beer...
Step 2: Mark on your stock where you want the rail to go. In theory this sounds simple, but if you are putting an aiming device on the rail you want it as close and parallel to the axis of the bore as possible. So when measuring out where I wanted my rail I used a laser bore sight and small TLR-1 to try to make sure the two were parallel. It is hard to describe, but see the pic for a better idea. If you are just mounting a light you would could probably just eyeball it and use a ruler. Ultimately, it would have made sense to use a LBS and another laser mounted to the rail for better accuracy, but I don't have that capability.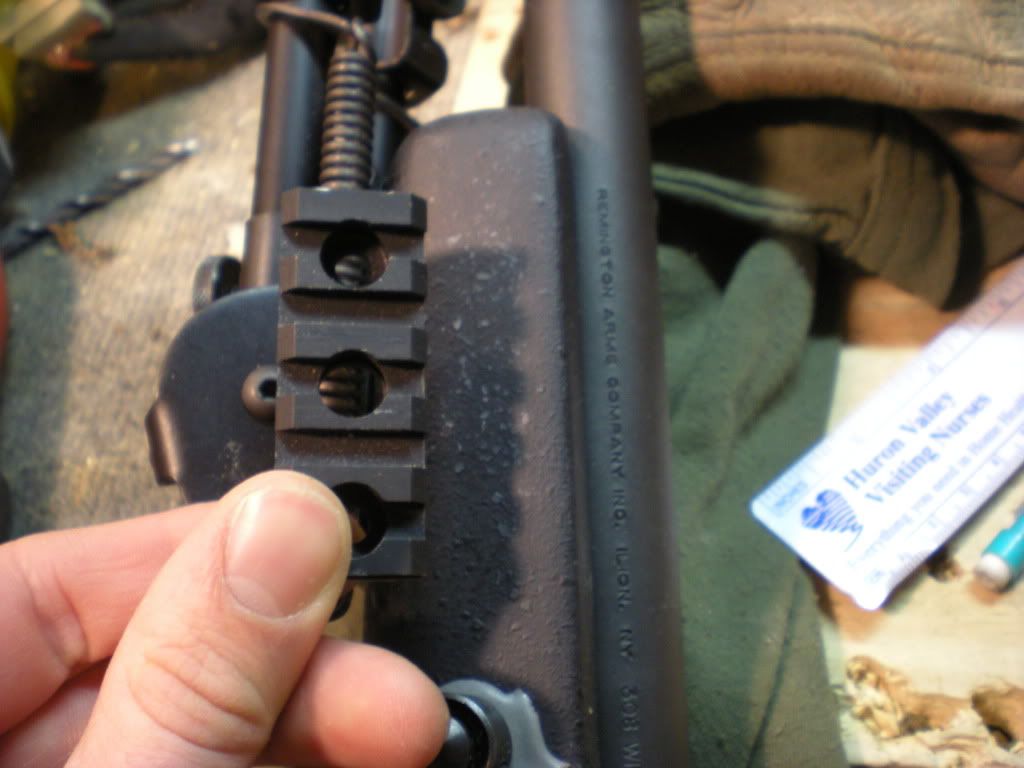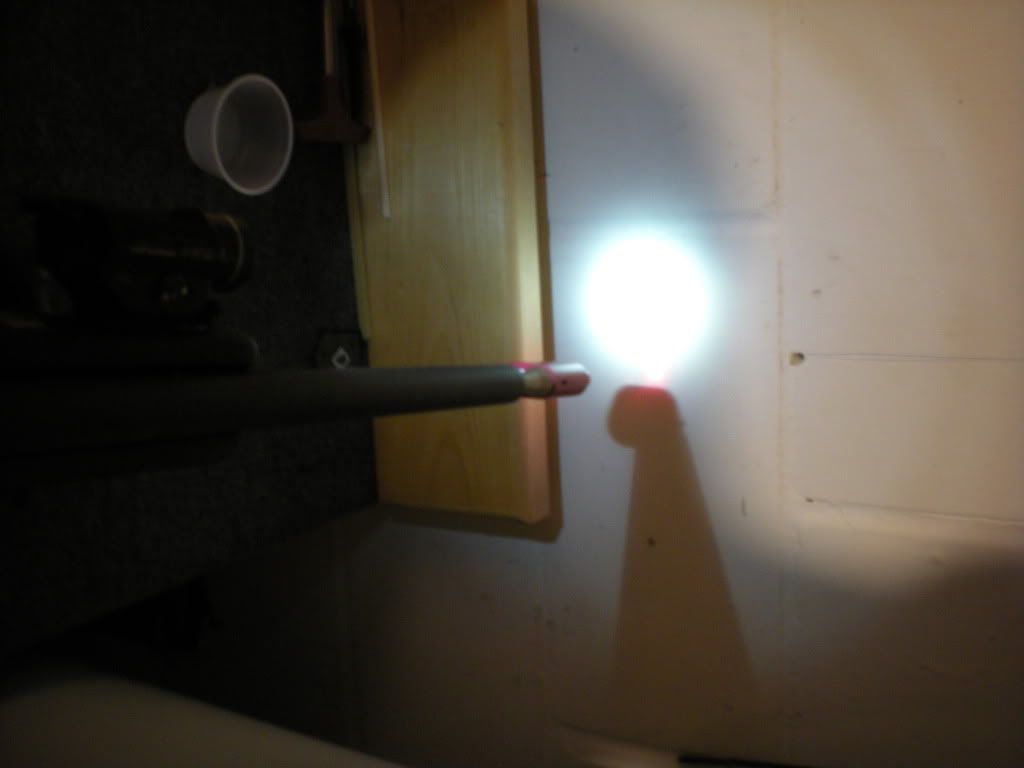 Step 3: Drill your holes. You shouldn't have to go more than ½" deep.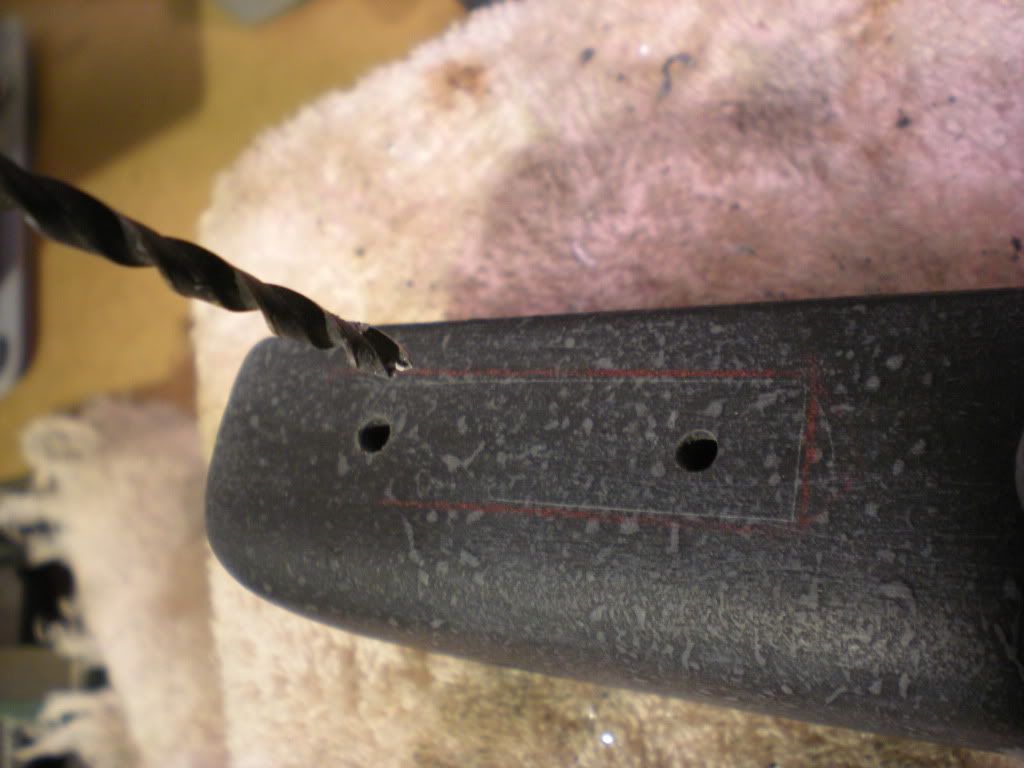 Step 4: Once your holes are drilled you're ready to mount. I used some 10-20 ¾" hex head bolts from Lowes to attach the rail. I needed to shave the bolts slightly so they were right around ½" once they were inserted into the rail section. I also drilled some 1/4'" holes into the stock and rail section so the epoxy would have another place to bond for a stronger overall mount. Apply some JB weld to the rail section and in the holes and then screw the rail into place. I did a final check with the light and laser again and then torqued the screws down once they were aligned.
Finished and ready for textured grip and paint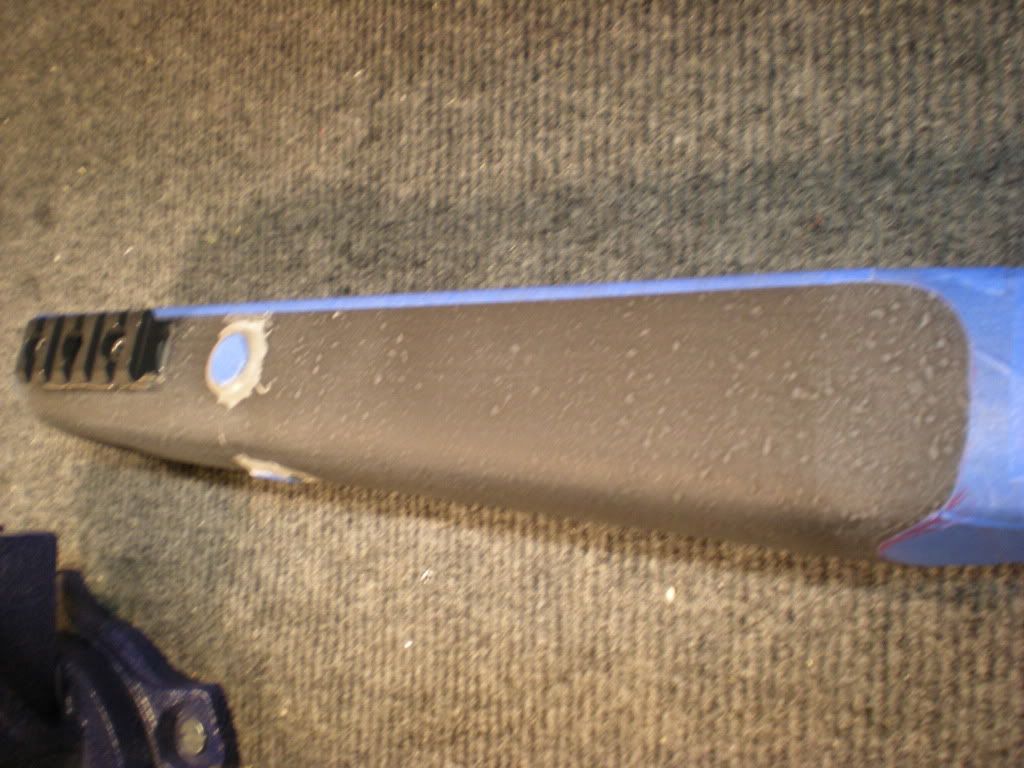 At this point you are done and just have to wait for the epoxy to dry. My piece of rail feels secure. I gave it a few really good tugs and could feel the stock start to flex; I'm not really worried about it falling off.
Next part: Textured gripping area, paint, and finished.